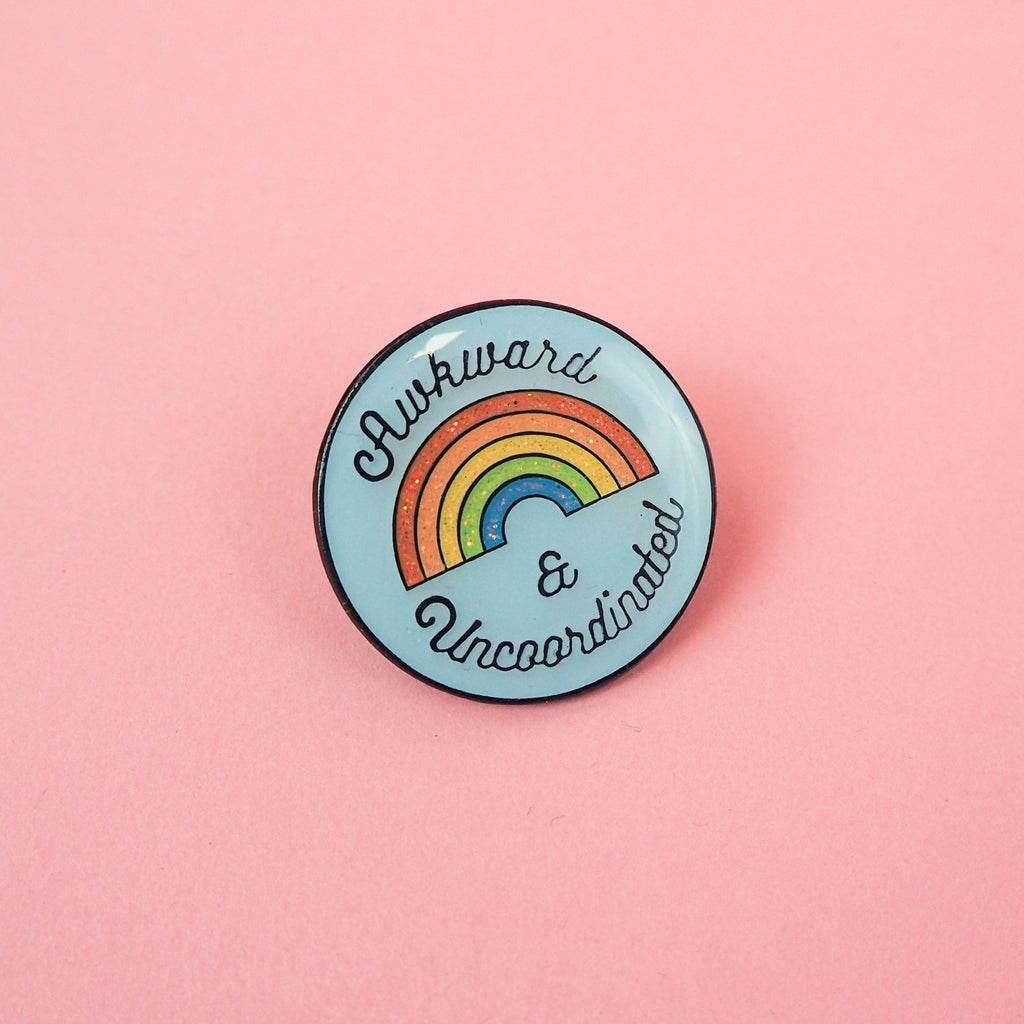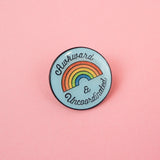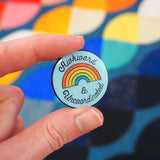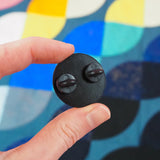 Awkward & Uncoordinated Enamel Pin
£7.00
Are you forever falling over your own feet and saying bizarre things to strangers?
Now you can warn others of your risk of accidental damage and potential for saying things like "Thanks, you too" in response to "Happy Birthday".
Each pin is made of soft enamel with a smooth, shiny epoxy dome on top and finished off with a double rubber clutch. The rainbow is glitter enamel for extra sparkle.
Measurements: 3 cm in diameter Backing: Double rubber clutch
Shipping: 1-5 days to UK, 2-3 weeks to Rest of World (from date of shipping) - see the FAQfor more information.
5 Pins for £30: Choose 5 £7 enamel pins and use the code "5FOR30" at checkout!
10 Pins for £60: Choose 10 £7 enamel pins and use the code "10FOR60" at checkout!
If you'd like to learn more about storing and cleaning your pins, check out our blog post.