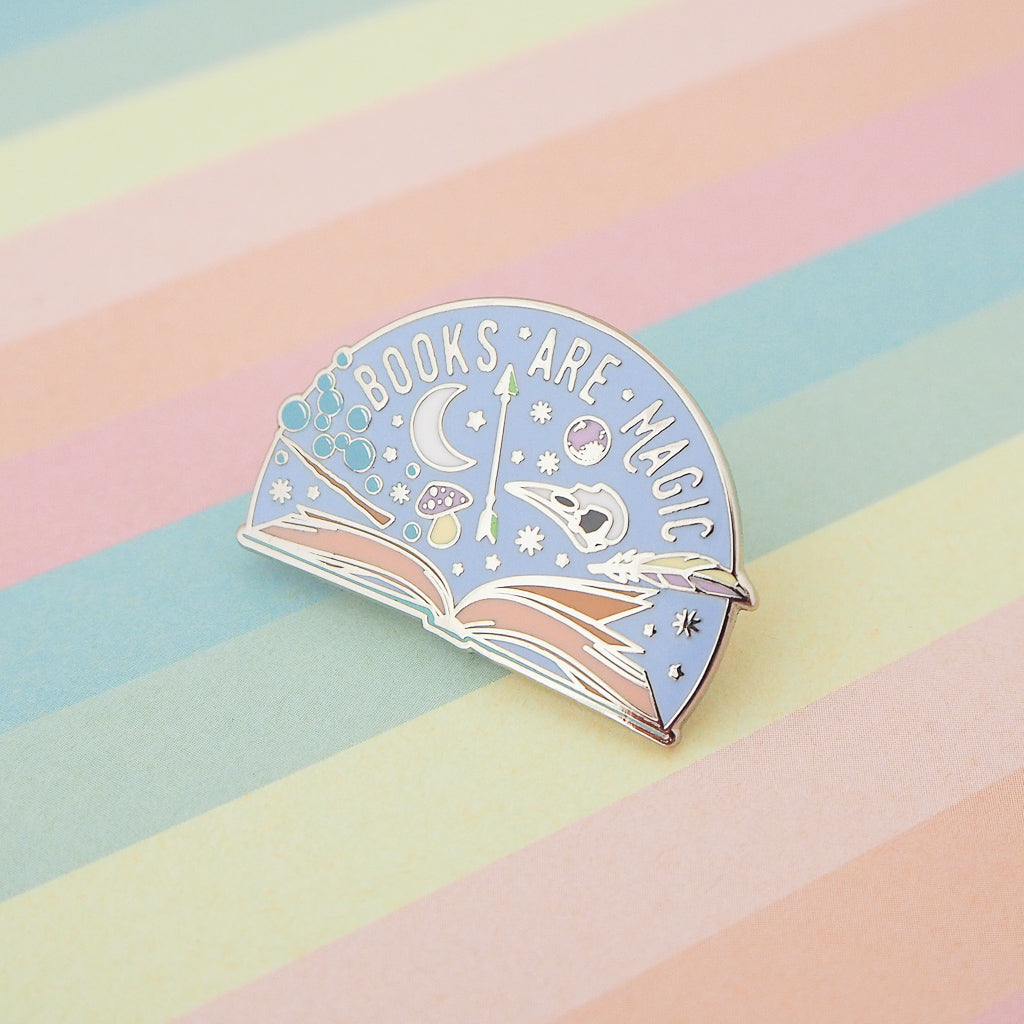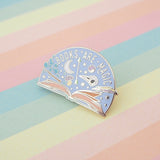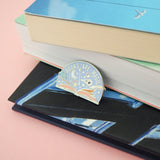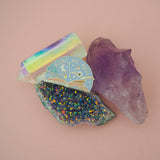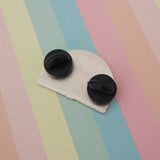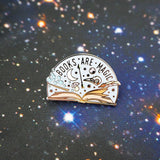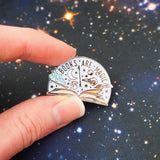 Books are Magic Enamel Pin
£7.00
Books have an amazing ability to transport you anywhere in time, space and person. Whether you're fighting for your life in a dystopian future, talking to animals, trekking to the freezing North Pole, saving the universe or just hanging out with fictional friends, each story has it's own unique magic.
This highly detailed pastel hard enamel pin features a double rubber clutch backing for improved stability. If you're a fan of fiction and the written word, wear this pin on your book bag, cosiest reading jumper or your outdoor jacket (just so that everyone knows what you'd rather be doing).
There's a sticker and patch version of this design and even a tote bag! This enamel pin is part of our Library Card Collection and we have loads more book related stuff in our Books section.
Measurements: 3.1 cm x 2 cm
Backing: Double rubber clutch
Shipping: 1-5 days to UK, 2-3 weeks to Rest of World (from date of shipping - see FAQ for more information.
5 Pins for £30: Choose 5 £7 enamel pins and use code "5FOR30" at the checkout.
10 Pins for £60: Choose 10 £7 enamel pins and use the code "10FOR60" at checkout!
If you'd like to learn more about storing and cleaning your pins, check out our blog post.