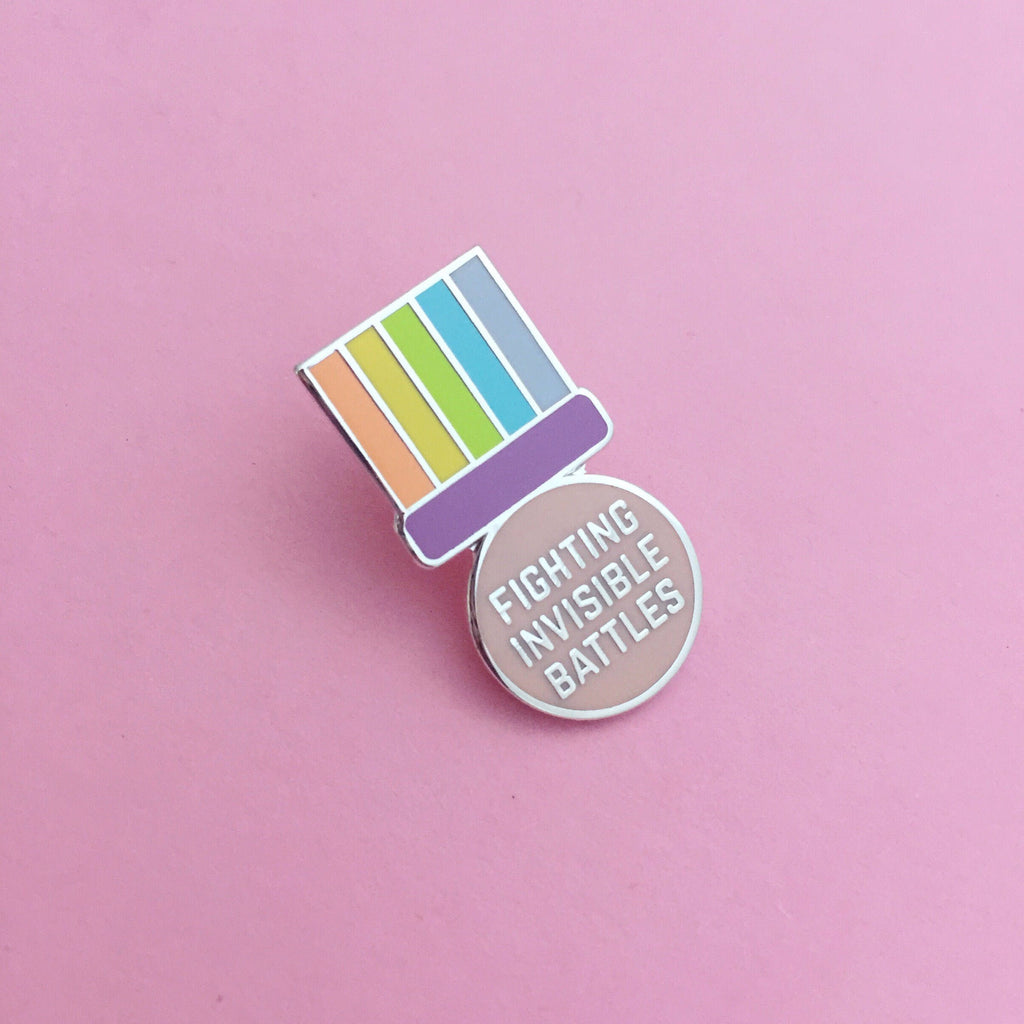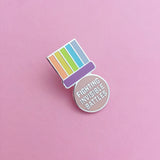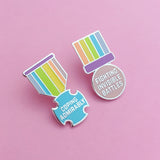 Fighting Invisible Battles Medal - Enamel Pin
£7.00
Your mental health and physical wellbeing are important and it's time that invisible illnesses were recognised as the life changing conditions that they are. This tiny pin is a small reminder to others that although you may look like you're holding it together and staying positive, it can take a lot to get to that stage.
Invisible Battles can refer to many things, including illnesses such as chronic fatigue syndrome/myalgic encephalomyelitis, depression, chronic pain, endometriosis, anxiety, diabetes, fibromyalgia, migraines and many more, but for whatever reason you wear this pin, remember: it is valid.
This pin makes a great little reward to yourself or to let a friend going through difficult times know you're thinking of them and they're not alone. Pin it proudly to your lapel, hat or even pyjamas: because sometimes getting out of bed is hard.
These pins are made of pastel coloured hard enamel in a rainbow of colours with silver coloured plating.
Measurements: 2.5 cm x 1.4 cm - these pins are super small!
Backing: Rubber clutch.
Shipping: 1-5 days to UK, 2-3 weeks to Rest of World (from date of shipping) - see the FAQ for more information.
5 Pins for £30: Choose 5 £7 enamel pins and use the code "5FOR30" at checkout!
10 Pins for £60: Choose 10 £7 enamel pins and use the code "10FOR60" at checkout!
If you'd like to learn more about storing and cleaning your pins, check out our
blog post
.