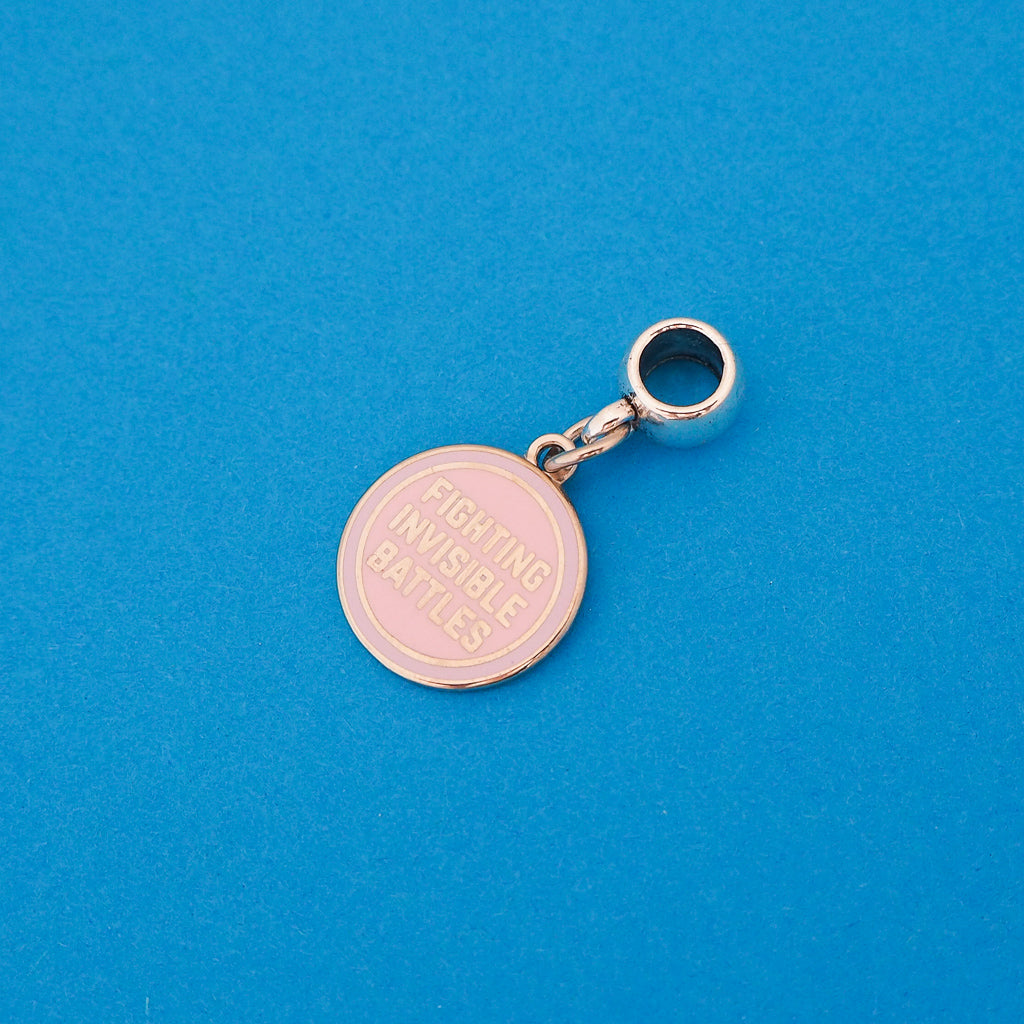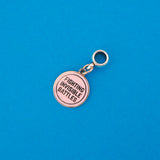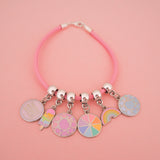 Fighting Invisible Battles Charm
$11.00
Hand Over Your Fairy Cakes & Nikki McWilliams
Use the code 4FOR3CHARMS to buy 4 charms for the price of 3!
Your mental health and physical wellbeing are important and it's time that invisible illnesses were recognised as the life changing conditions that they are. This tiny charm is a small reminder to others that although you may look like you're holding it together and staying positive, it can take a lot to get to that stage.
Invisible Battles can refer to many things, including illnesses such as chronic fatigue syndrome/myalgic encephalomyelitis, depression, chronic pain, endometriosis, anxiety, diabetes, fibromyalgia, migraines and many more, but for whatever reason you wear this cute enamel charm, remember: it is valid. 
This tiny charm is made of enamel and nickel-free stainless steel.
This listing is for one charm only. Your charm will be fitted with a smooth cup bail bead to allow you to attach it to one of our charm bracelets.
To view the full range of HOYFC charms, necklaces and bracelets, check out our Charm collection. Be sure to also have a wee peak at Nikki's beautiful biscuity charms while you're at it!
Measurements: 1.5 cm in diameter
Frequently bought with: Anxious Vinyl Sticker
Shipping: 1-5 days to UK, 2-3 weeks to Rest of World (from date of shipping) - see the FAQ for more information.