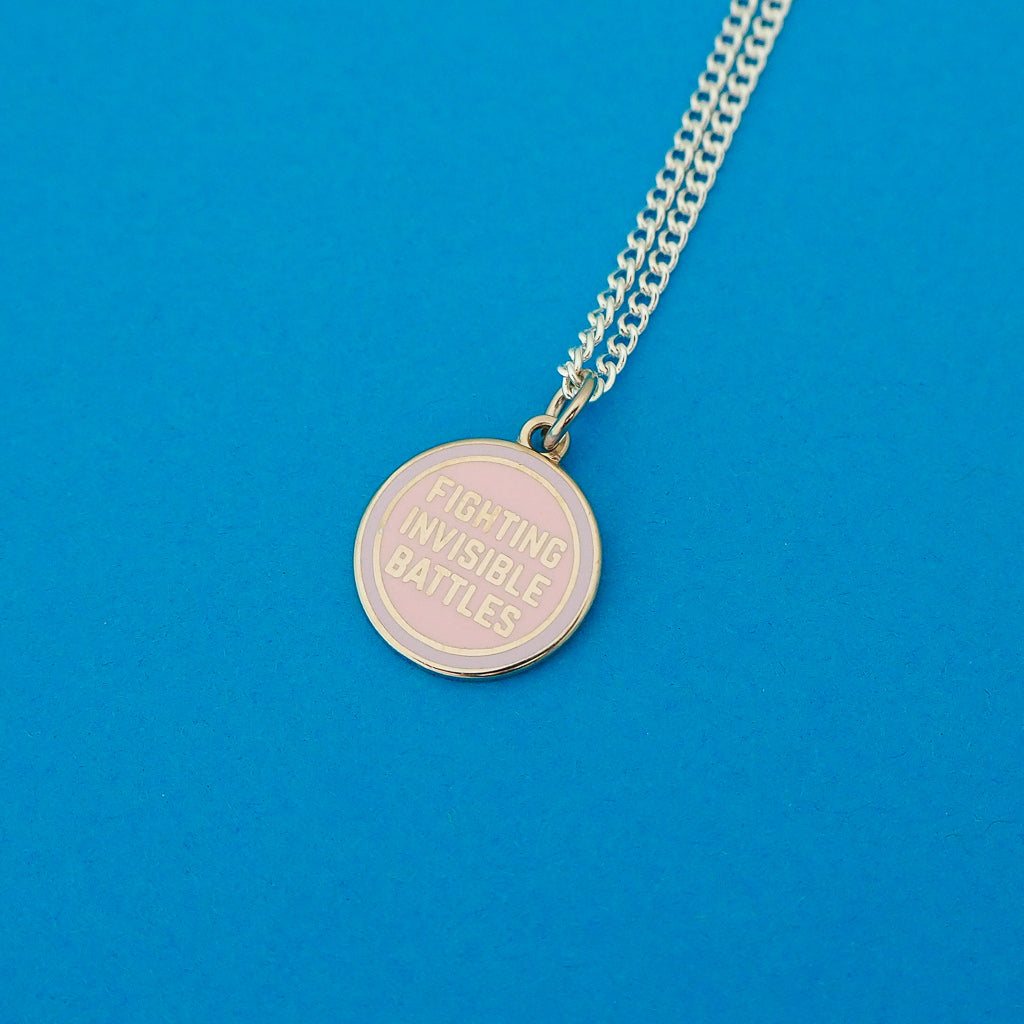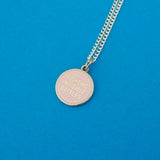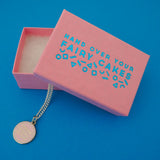 Fighting Invisible Battles Charm Necklace
$22.00
Hand Over Your Fairy Cakes & Nikki McWilliams
Your mental health and physical wellbeing are important and it's time that invisible illnesses were recognised as the life changing conditions that they are. This tiny charm is a small reminder to others that although you may look like you're holding it together and staying positive, it can take a lot to get to that stage.
Invisible Battles can refer to many things, including illnesses such as chronic fatigue syndrome/myalgic encephalomyelitis, depression, chronic pain, endometriosis, anxiety, diabetes, fibromyalgia, migraines and many more, but for whatever reason you wear this necklace, remember: it is valid. 
This tiny charm is made of enamel and nickel-free stainless steel.
This listing is for one charm on a silver chain only.
To view the full range of HOYFC charms, necklaces and bracelets, check out our Charm collection. Be sure to also have a wee peak at Nikki's beautiful biscuity charms while you're at it!
Measurements: Charm - 1.5 cm in diameter; chain - 18 inches
Chain: Silver-plated curb chain with a spring ring clasp
Shipping: 1-5 days to UK, 2-3 weeks to Rest of World (from date of shipping) - see the FAQ for more information.