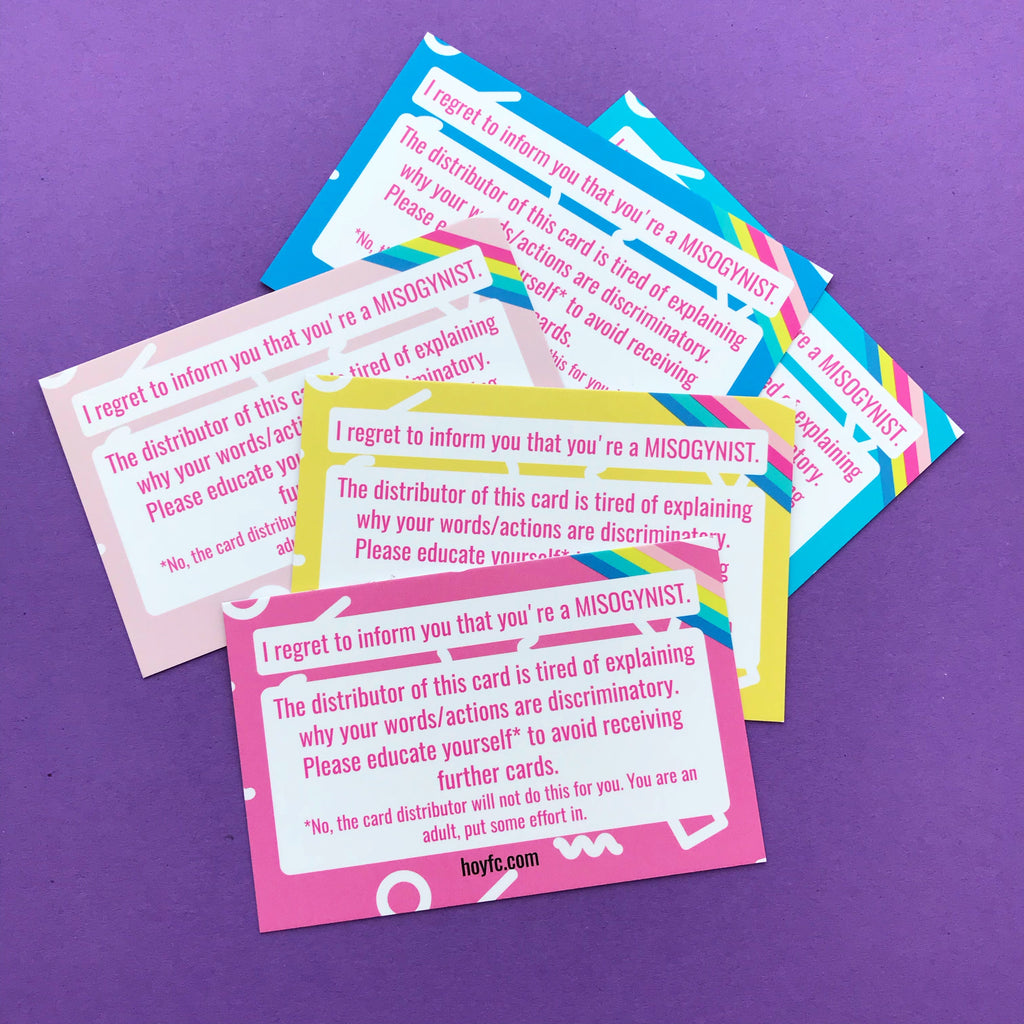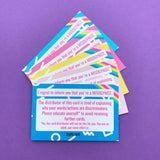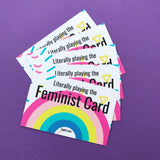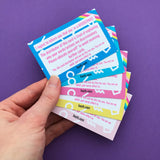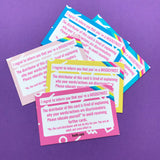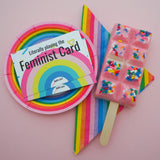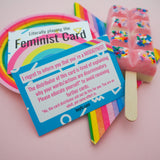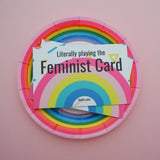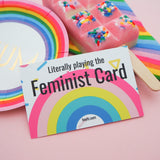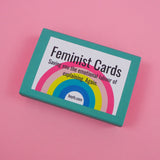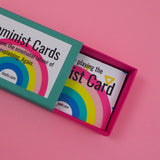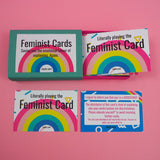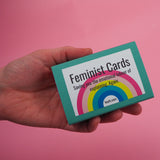 Feminist Cards
$6.00
Are you tired of having the same conversation over and over again? Save yourself the emotional labour of having to explain AGAIN: now you can literally play the feminist card and hand over one of these luxury full colour business cards. On your behalf, they will politely but firmly inform the recipient that they're a misogynist and suggest that they educate themselves accordingly.
Feminist Cards are printed in 5 colours on 400 gsm silk artboard and you will receive a mix of colours in your pack. Both sides of the cards are matt laminated giving them a soft, smooth feel.
We have two options available for our cards:
20 cards (packaged in a biodegradable cello bag)
20 cards in a pink and turquoise match box (with branded sticker!)
Make sure you never misplace your Feminist Cards in a Misogyny Emergency and pick up a card holder for your Feminist Cards. The pink and turquoise cardboard match box stores your pack of 20 cards and make a great gift!
Potential Feminist Card recipients could include (but are not limited to):
that guy at the gym who is always mansplaining your workout to you.
cat-callers.
when you witness someone you know undermining a woman's abilities by focusing on her appearance.
those who don't understand that "no" means no.
users of the phrase "man up".
your male colleague that repeats all your ideas and claims them as his own.
anyone who tells you to smile.
that friend of a friend who tells awful sexist jokes and complains that you "just can't take a joke".
the endless criers of "not all men".
You can see our whole range of feminist products in our Feminist Killjoy collection.
Measurements:

 
Cards measure 8.5 cm x 5.5 cm, match box measures 9.2 cm x 6.2 cm x 2.5 cm.
Material:
 Cards are printed on 400 gsm silk artboard and matt laminated on both sides.
Shipping:
1-5 days to UK, 2-3 weeks to Rest of World (from date of shipping) - see the
FAQ
for more
 information.