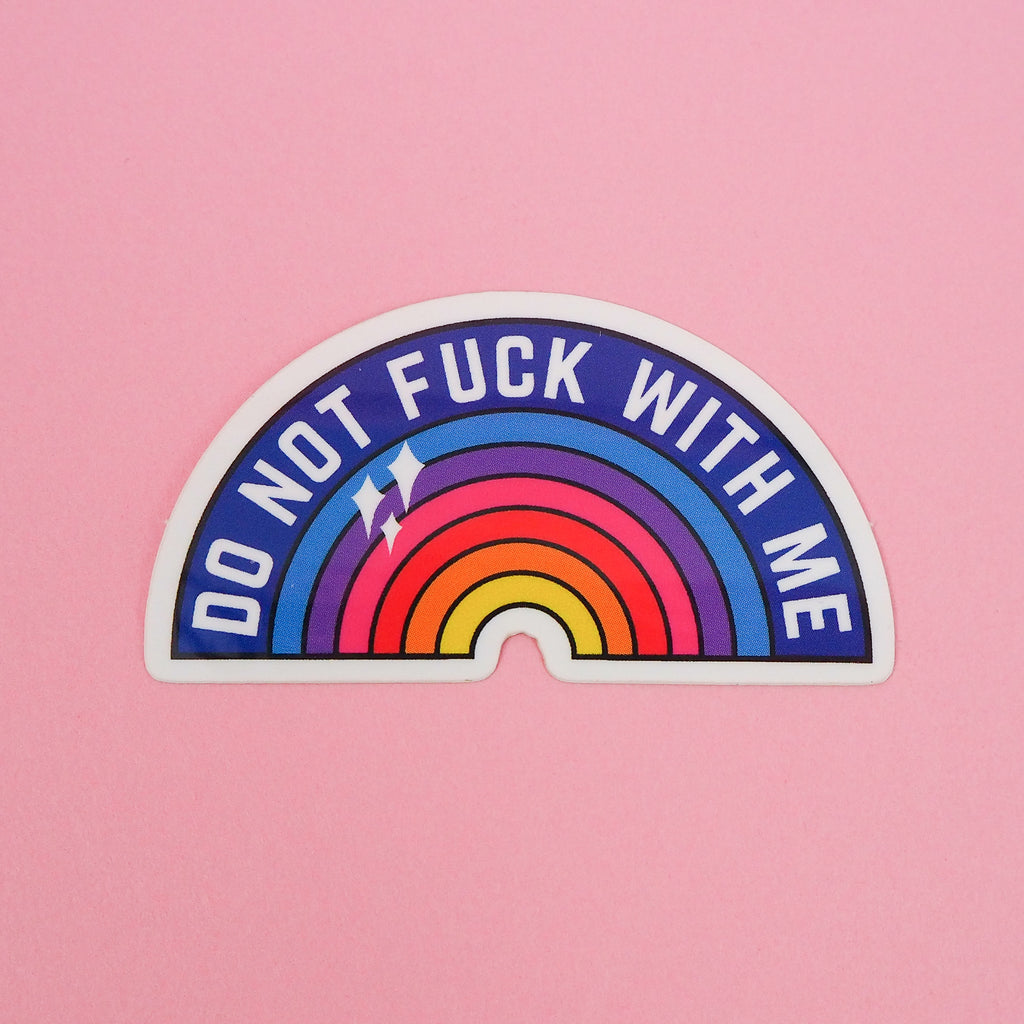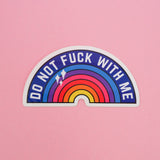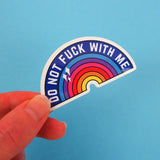 Do Not Fuck With Me Vinyl Sticker
$2.00
Some days you just need the world to know that you are not to be messed with.
This cheery little rainbow can act as your early warning signal to those that might want to disturb your peace. Stick it on your laptop, diary, water bottle, or anywhere else you need it to be seen. 
And if you lose your shit with someone, they can't say you didn't warn them!
These stickers are made of glossy, coated vinyl custom cut around the design: it's scratch and weather proof, and printed in long lasting no-fade colours.
Measurements: 6 cm x 3.2 cm
Sticker Material: Coated Vinyl (high quality, UV stable, weather and scratch proof)
Frequently bought with: Leave Me Alone Patch
Shipping: 1-5 days to UK, 2-3 weeks to Rest of World (from date of shipping) - see the FAQ for more information.