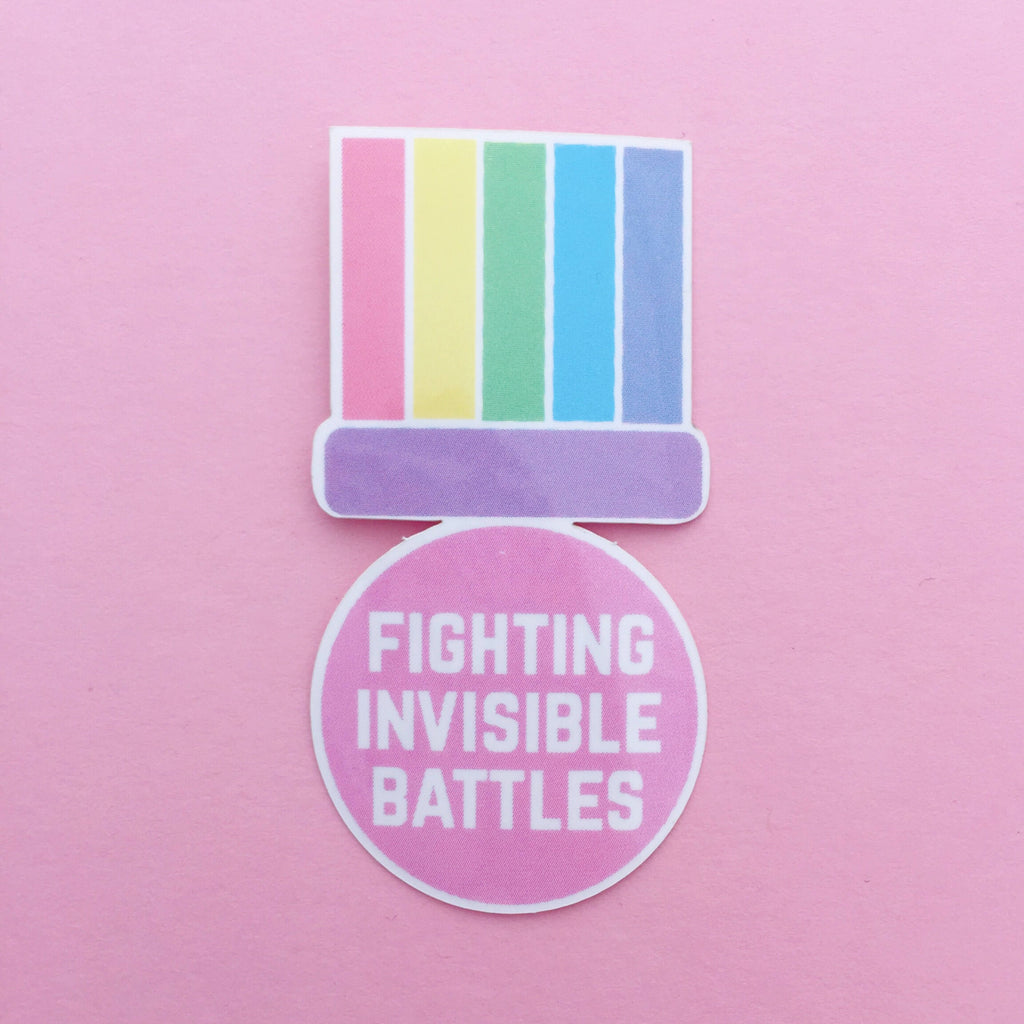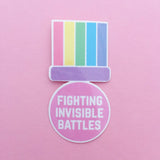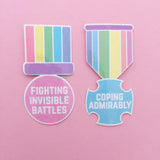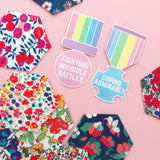 Fighting Invisible Battles Vinyl Sticker
$2.00
Your mental health and physical well being are important and it's time that invisible illnesses were recognised as the life changing conditions that they are. This pastel sticker is a small reminder to others that although you may look like you're holding it together and staying positive, it can take a lot to get to that stage.
Invisible Battles can refer to many things, including illnesses such as chronic fatigue syndrome/myalgic encephalomyelitis, depression, chronic pain, endometriosis, anxiety, diabetes, fibromyalgia, migraines and many more, but for whatever reason you use this sticker, remember: it is valid.
Glossy, coated vinyl sticker in pastel rainbow colours. Scratch and weather proof, long lasting no-fade colours.
We have pin and patch versions of this design and we have a whole shop section dedicated to Self Care.
Measurements: 5.8 cm x 3 cm.
Sticker Material: Coated Vinyl (high quality, UV stable, weather and scratch proof)
Frequently bought with: Coping Admirably Vinyl Sticker
Shipping: 1-5 days to UK, 2-3 weeks to Rest of World (from date of shipping) - see the FAQ for more information.