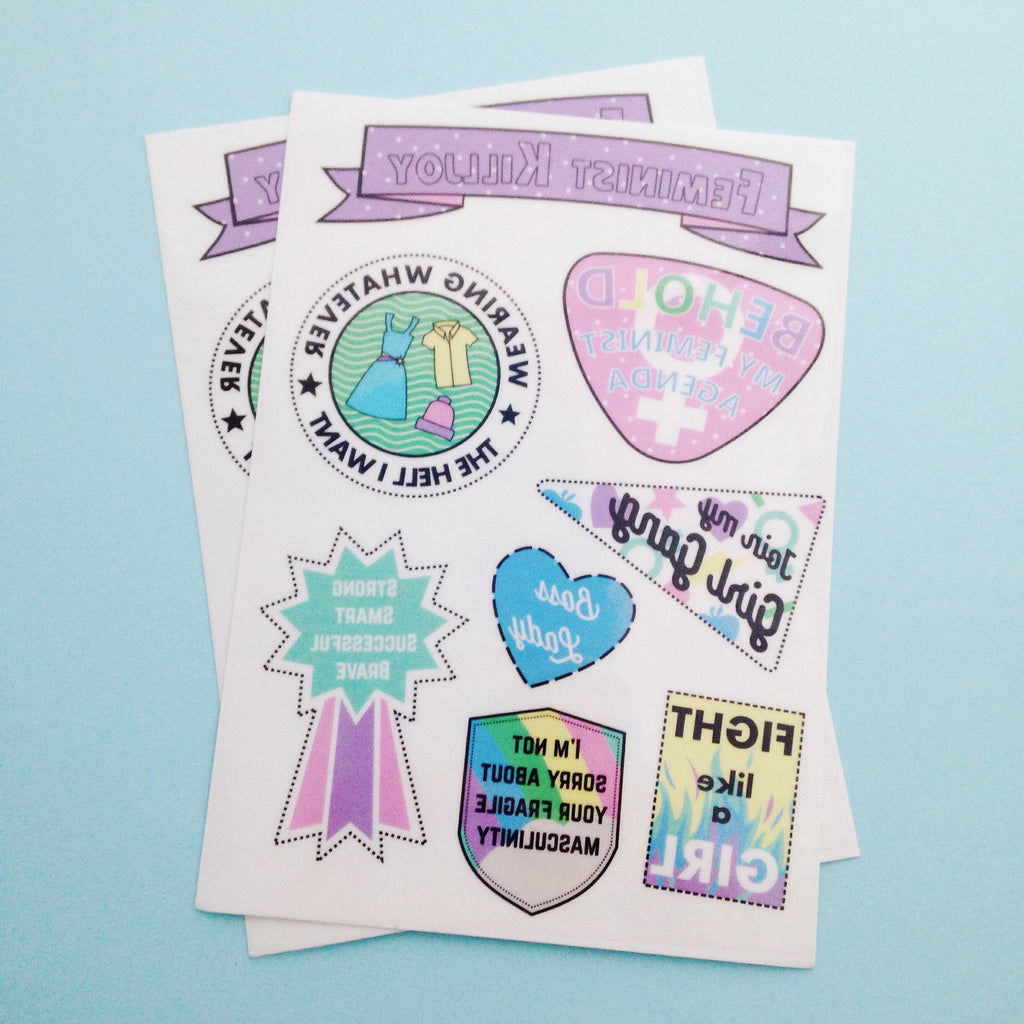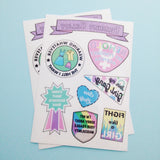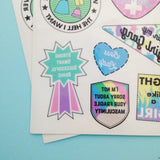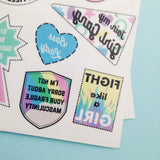 Feminist Killjoy Temporary Tattoos
$3.00 $4.00
Our Feminist Killjoy designs are now available as lovely pastel coloured temporary tattoos! They'll help you convey your feminist feelings to friends and strangers alike. BEHOLD my feminist agenda! 
You'll receive 1 full-colour printed A6 sheet of temporary tattoos. The temporary tattoo material is skin safe and non-toxic. Each tattoo sheet will arrive packaged in a clear cellophane packet to keep your tattoos clean until you want to use them.
Instructions
1. Cut out your chosen tattoo and remove the top protective sheet.
2. Press your tattoo onto clean, dry skin with the design facing down.
3. Dampen the tattoo and press down.
4. Wait for 30 seconds then slide the paper back off and pat dry.