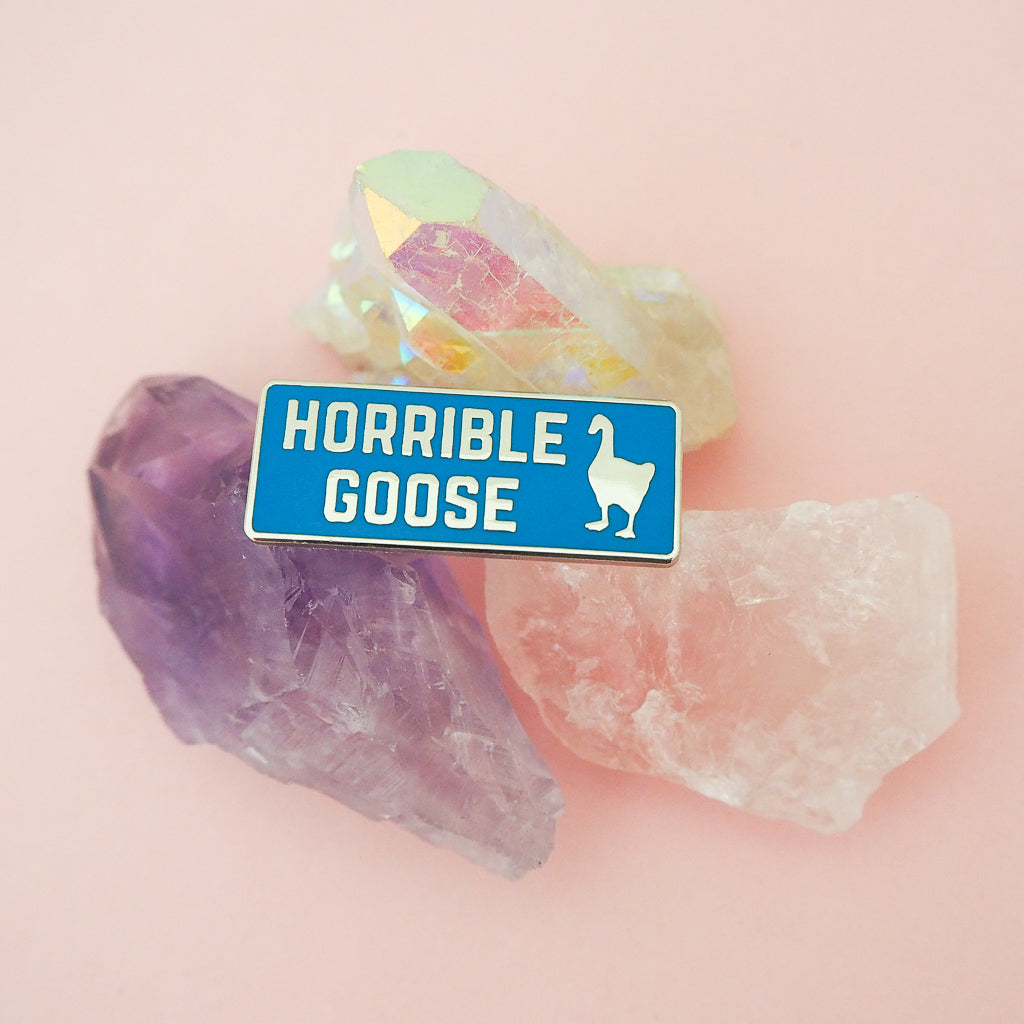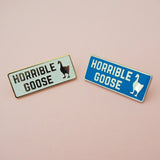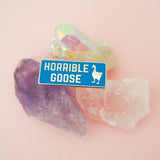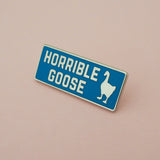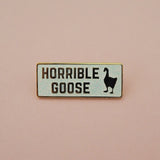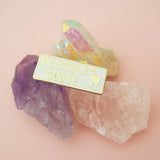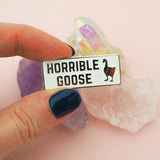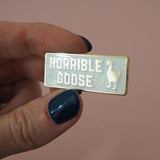 Horrible Goose - Enamel Pin
$9.00
"It's a lovely morning in the village, and you are a horrible goose."
Pick up one of these enamel pins just to make sure everyone is aware of what a horrible goose you are. Choose from blue hard enamel with silver coloured plating or white iridescent glitter enamel with gold coloured plating.
You can see our whole goose based collection called "HONK" here.
Measurements: 3 cm x 1.5 cm
Backing: Double rubber clutch
Shipping: 1-5 days to UK, 2-3 weeks to Rest of World (from date of shipping) - see the FAQ for more information.
5 Pins for £30: Choose 5 £7 enamel pins and use the code "5FOR30" at checkout!
10 Pins for £60: Choose 10 £7 enamel pins and use the code "10FOR60" at checkout!
If you'd like to learn more about storing and cleaning your pins, check out our blog post.