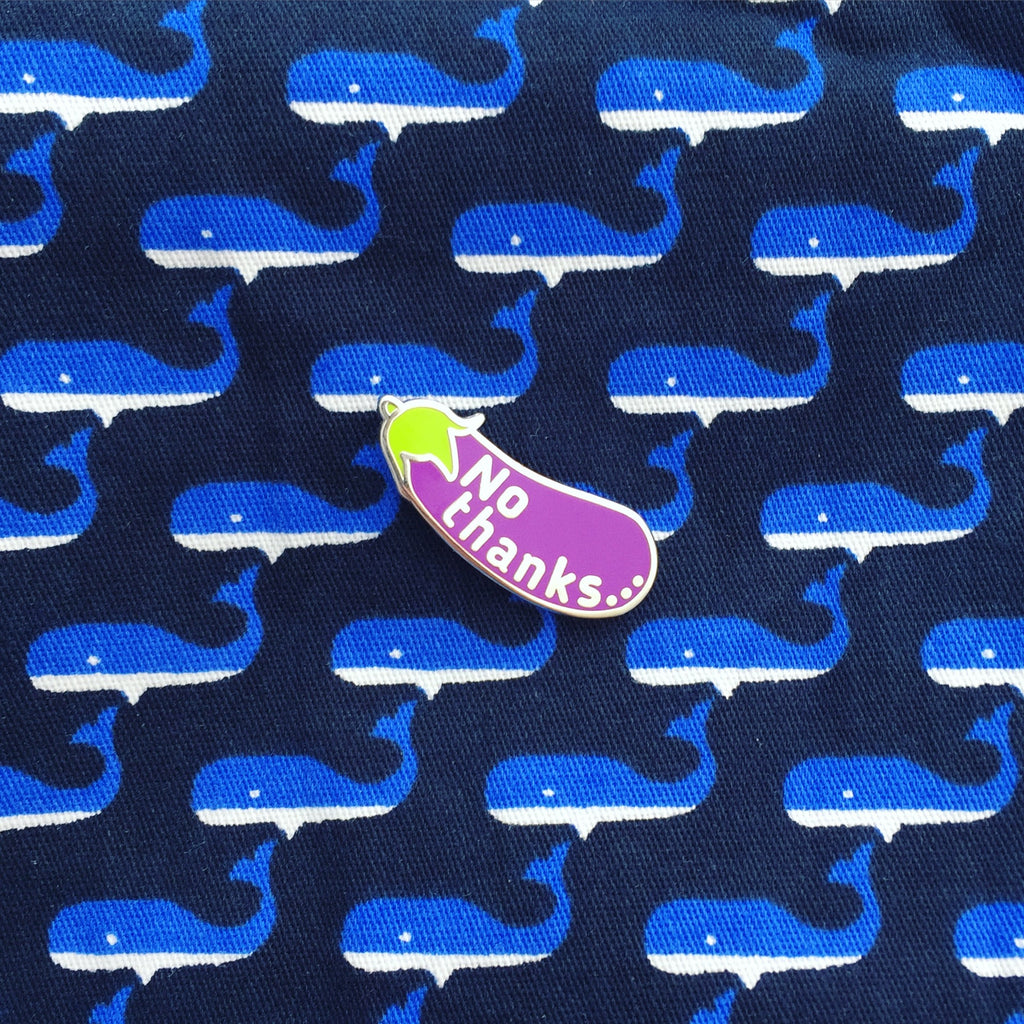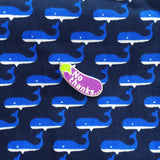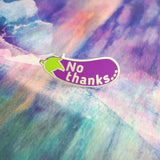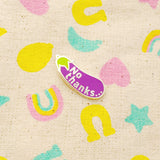 No Thanks... - Aubergine/Eggplant - Enamel Pin
£7.00
Originally designed especially for L.A. gallery show "I Didn't Ask For This: A Lifetime of Dick Pics", you can now show your distaste for unsolicited pictures of male anatomy in pin badge form. Made of hard enamel.
Measurements: 2.7 cm x 1.1 cm.
Backing: Rubber clutch.
Shipping: 1-5 days to UK, 2-3 weeks to Rest of World (from date of shipping) - see the FAQ for more information.
5 Pins for £30: Choose 5 £7 enamel pins and use the code "5FOR30" at checkout!
10 Pins for £60: Choose 10 £7 enamel pins and use the code "10FOR60" at checkout!
If you'd like to learn more about storing and cleaning your pins, check out our blog post.