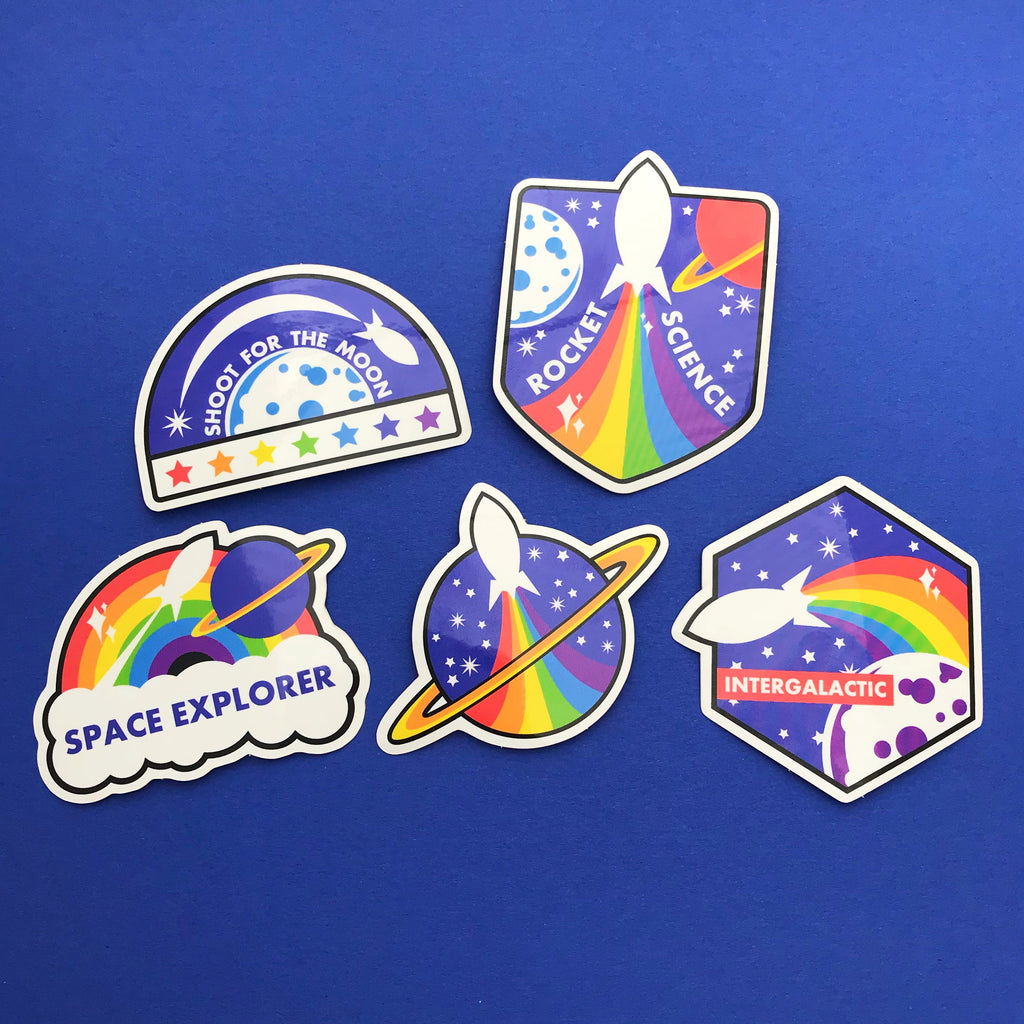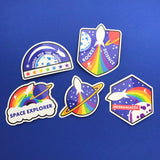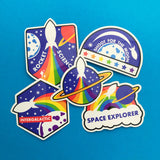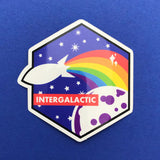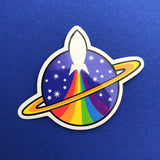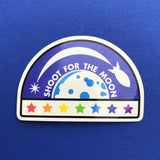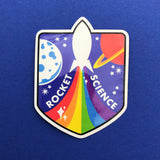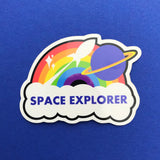 Rainbow Rocket Vinyl Stickers
$10.00
Do you ever think about zooming off in your rainbow rocket ship to explore the stars? This pack of 5 bright vinyl stickers is perfect for adventurers, rockets scientists, explorers and dreamers.
Each sticker pack contains one of each of the five designs pictured. The stickers are made of glossy, coated vinyl. They are scratch and weather proof, and printed with long lasting no-fade colours so your sticker will last, even on the outside of your rocket ship*.
*Probably. Not actually tested in space. So far.
Measurements:
Shoot For The Moon - 7 cm x 4.7 cm
Rocket Science - 5.9 cm x 7.7 cm
Space Explorer - 7 cm x 5.2 cm
Rocket Planet - 7 cm x 5.7 cm
Intergalactic - 6.5 cm x 6.7 cm
Sticker Material:
Coated Vinyl (high quality, UV stable, weather and scratch proof)
Frequently bought with:
Bright Colour Wheel Stud Earrings
Shipping:
1-5 days to UK, 2-3 weeks to Rest of World (from date of shipping) - see the
FAQ
for more information.