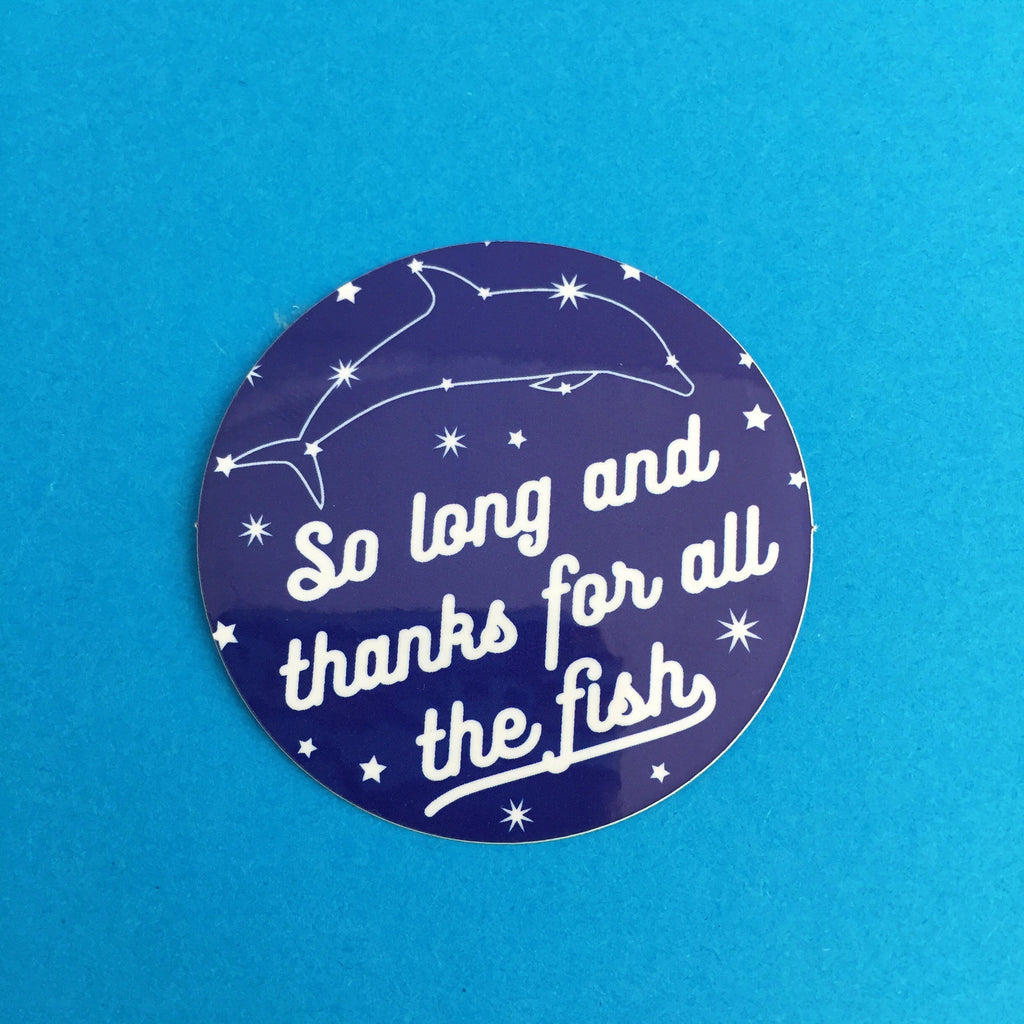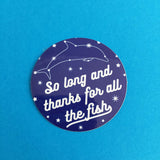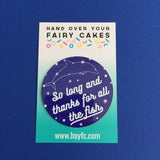 So Long And Thanks For All The Fish - Dolphin Constellation - Vinyl Sticker
$2.00
So long and thanks for all the fish! This sticker features the immortal words of the departing dolphins, complete with a dolphin constellation in a starry sky! 
Glossy, coated vinyl sticker. Scratch and weather proof, long lasting no-fade colours.
Measurements: 5 cm in diameter.
Sticker Material: Coated Vinyl (high quality, UV stable, weather and scratch proof)
Shipping: 1-5 days to UK, 2-3 weeks to Rest of World (from date of shipping) - see the FAQ for more information.