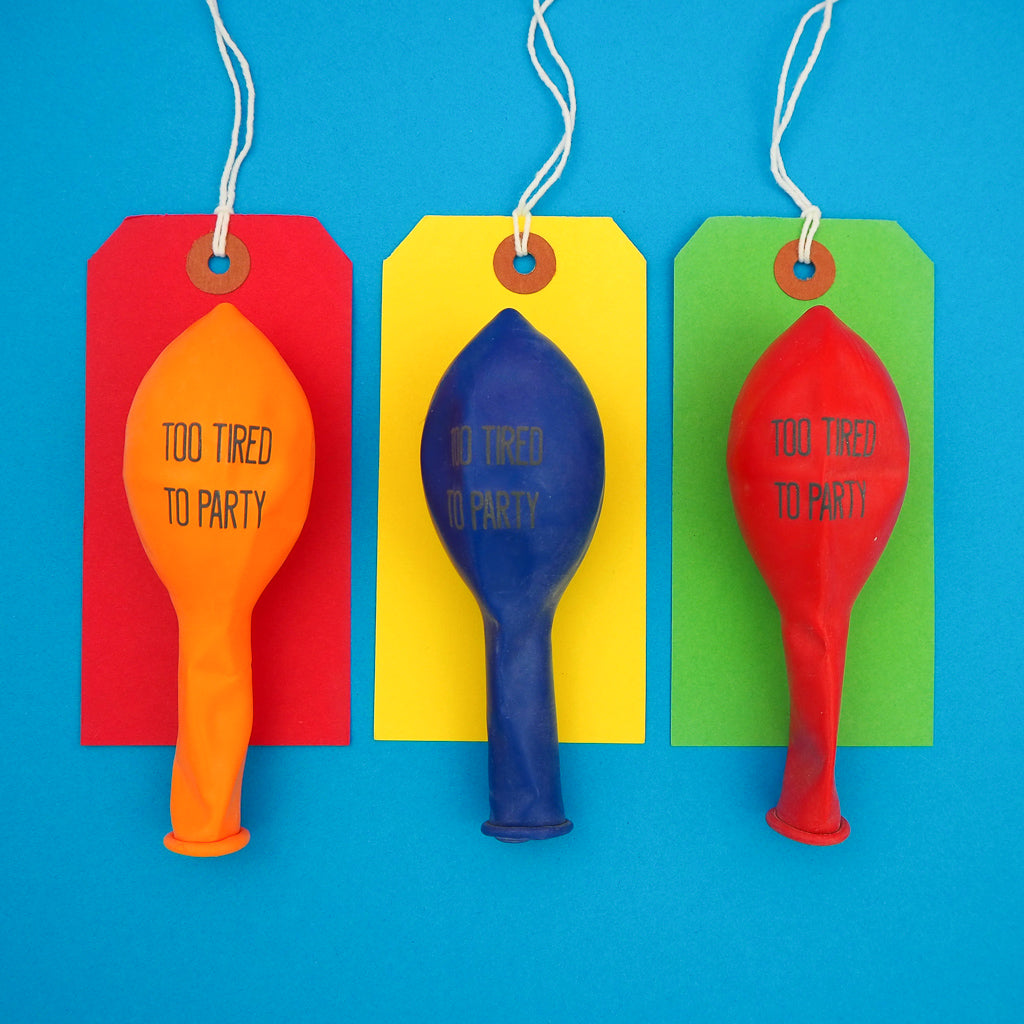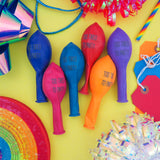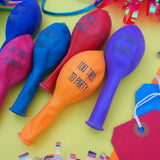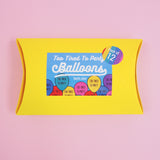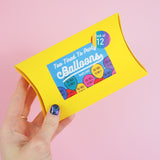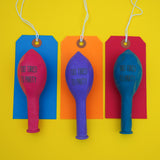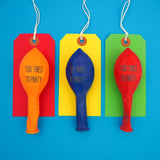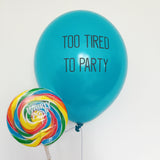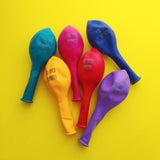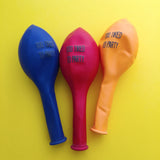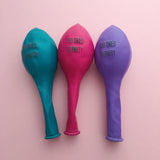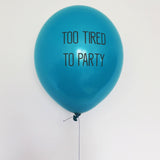 "Too Tired To Party" Pack of Balloons
£2.50
Perfect balloon decorations for that middle-aged party vibe. Sit in a nice comfortable chair and chat quietly with your friends over a nice glass of wine and make your way home at a reasonable time because you have stuff to do tomorrow. Or if the whole partying thing is too much for you, send these to your friends by way of sorry/not sorry and stay home and watch Netflix. They'll understand.
This item is a pack of balloons with "TOO TIRED TO PARTY" printed on each in black lettering. Balloons are made of high quality latex in a selection of colours: red, yellow, royal blue, rose, turquoise and lavender and come in packs of 3 or 12. Packs are as follows: 
Pack A: 3 balloons containing 1 of each 
red, yellow and royal blue
Pack B: 
3 balloons containing 
1 of each 
rose, turquoise and lavender
Pack C: 12 balloons containing at least 1 of each colour
Balloons are helium quality but are also suitable for air and are 100% biodegradable. Packaged in cardboard packaging. Store in a cool, dark place away from direct sunlight until ready to use.
Materials: 100% biodegradable latex, suitable for helium or air.
Shipping:
1-5 days to UK, 2-3 weeks to Rest of World (from date of shipping) - see the
FAQ
for more
 information.