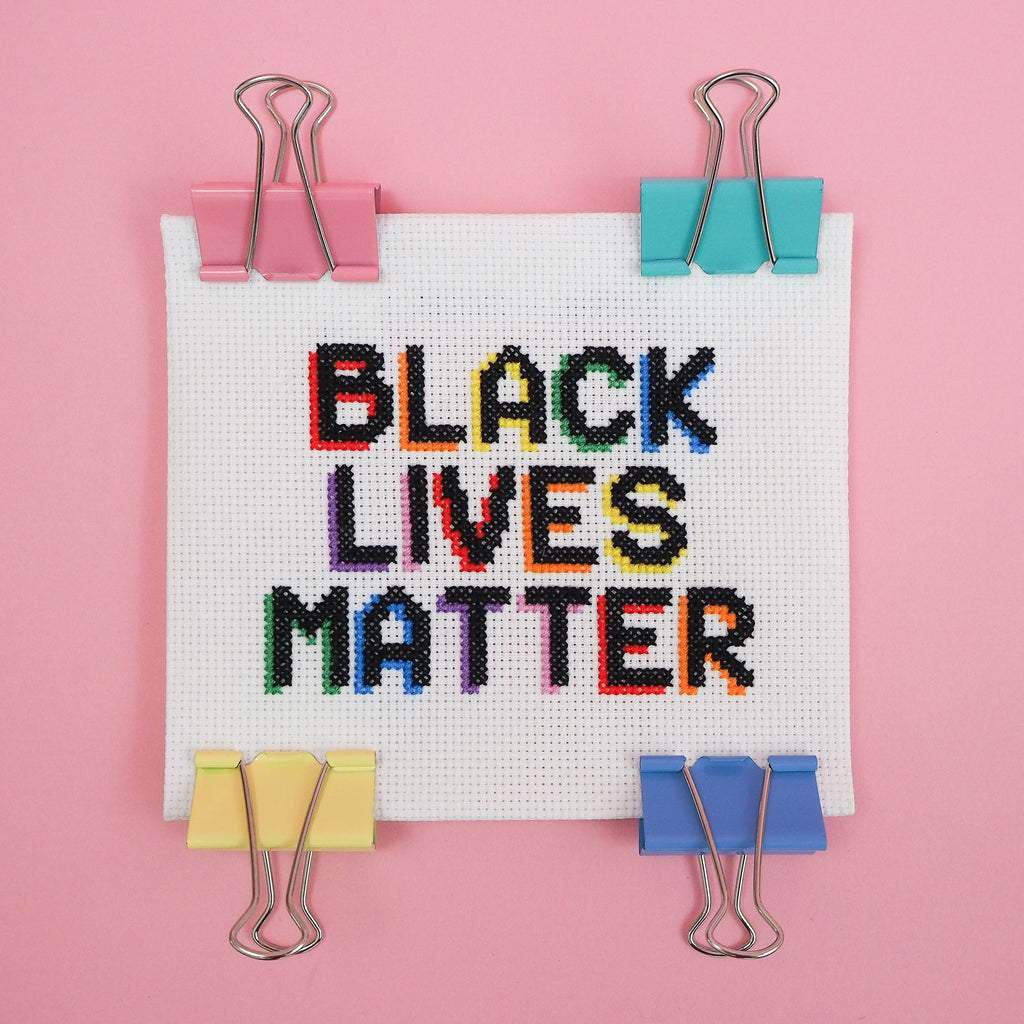 Black Lives Matter Cross Stitch Pattern
$0.00
I made this free cross stitch pattern to help keep your hands busy while you educate yourself about racism and the Black Lives Matter movement.
I designed and stitched this up while watching/listening to the following excellent programs:
The cross stitch pattern is free, but please consider signing petitions and donating what you can to one or more of the causes listed in our blog post Black Lives Matter - Petitions and Fundraisers.
Thread colours are a suggestion only, feel free to switch them up if you'd like to!
Check out our blog post for more details about how to start stitching and our Etsy Shop if you're looking for more patterns.