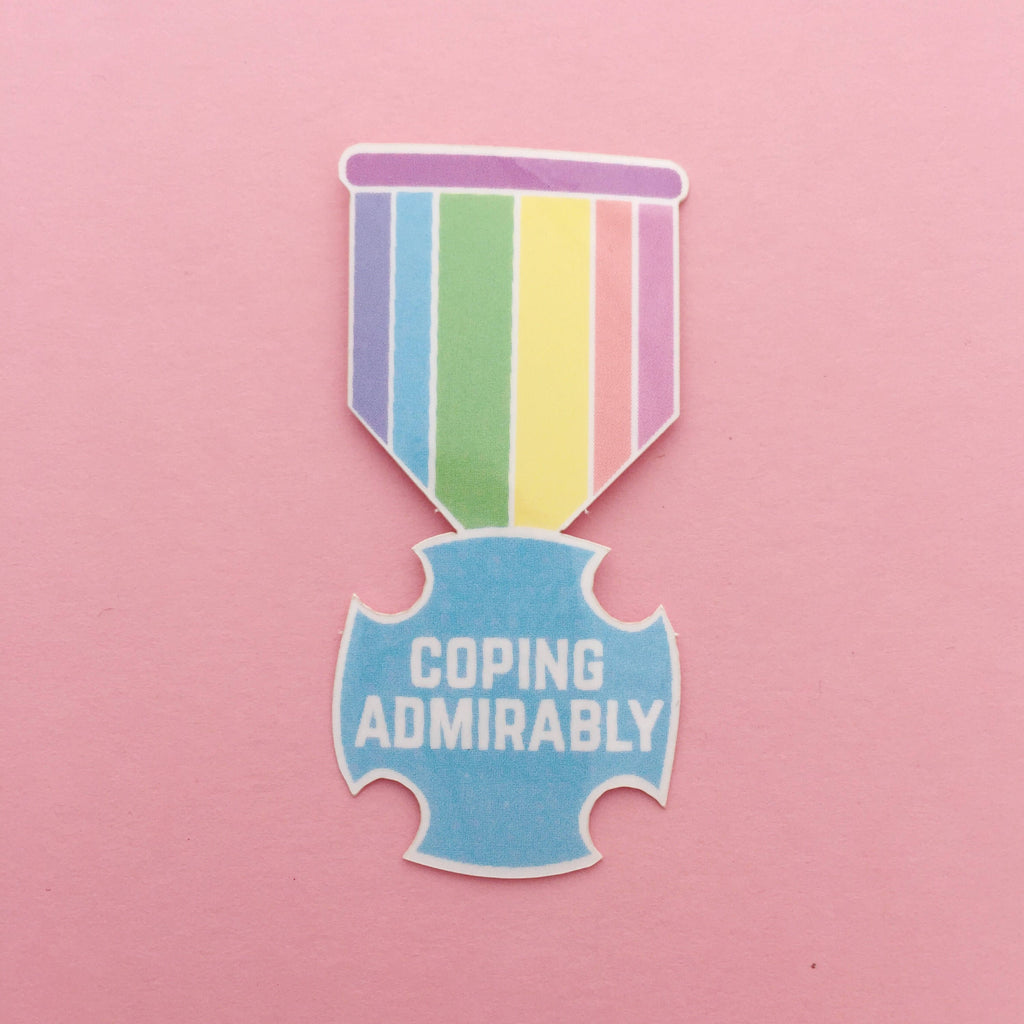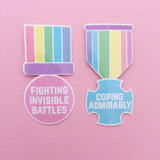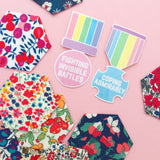 Coping Admirably Vinyl Sticker
$2.00
This pastel coloured sticker is a small reminder to yourself and others that managing to get through everyday life can be a challenge. Sometimes coping is hard and you deserve a medal!
Our Coping Admirably Medal sticker makes a great, affordable little gift for someone you care about: show them that you understand that what they're going through is difficult and you recognise the strength that brought them to this point. It's also important to appreciate your own strengths when faced with challenges, both mental and physical, and reward yourself for your progress, however small.
Our customers have bought this sticker for a huge number of reasons, including starting chemotherapy, chronic pain, pregnancy, applying to university, facing fears, completing cognitive behavioural therapy and even just getting up in the morning. The list is endless and you can make it mean whatever you want.
Glossy, coated vinyl sticker in pastel rainbow colours. Scratch and weather proof, long lasting no-fade colours.
We have pin and patch versions of this design and we have a whole shop section dedicated to Self Care.
Measurements: 6 cm x 2.9 cm.
Sticker Material: Coated Vinyl (high quality, UV stable, weather and scratch proof)
Frequently bought with: Fighting Invisible Battles Vinyl Sticker
Shipping: 1-5 days to UK, 2-3 weeks to Rest of World (from date of shipping) - see the FAQ for more information.