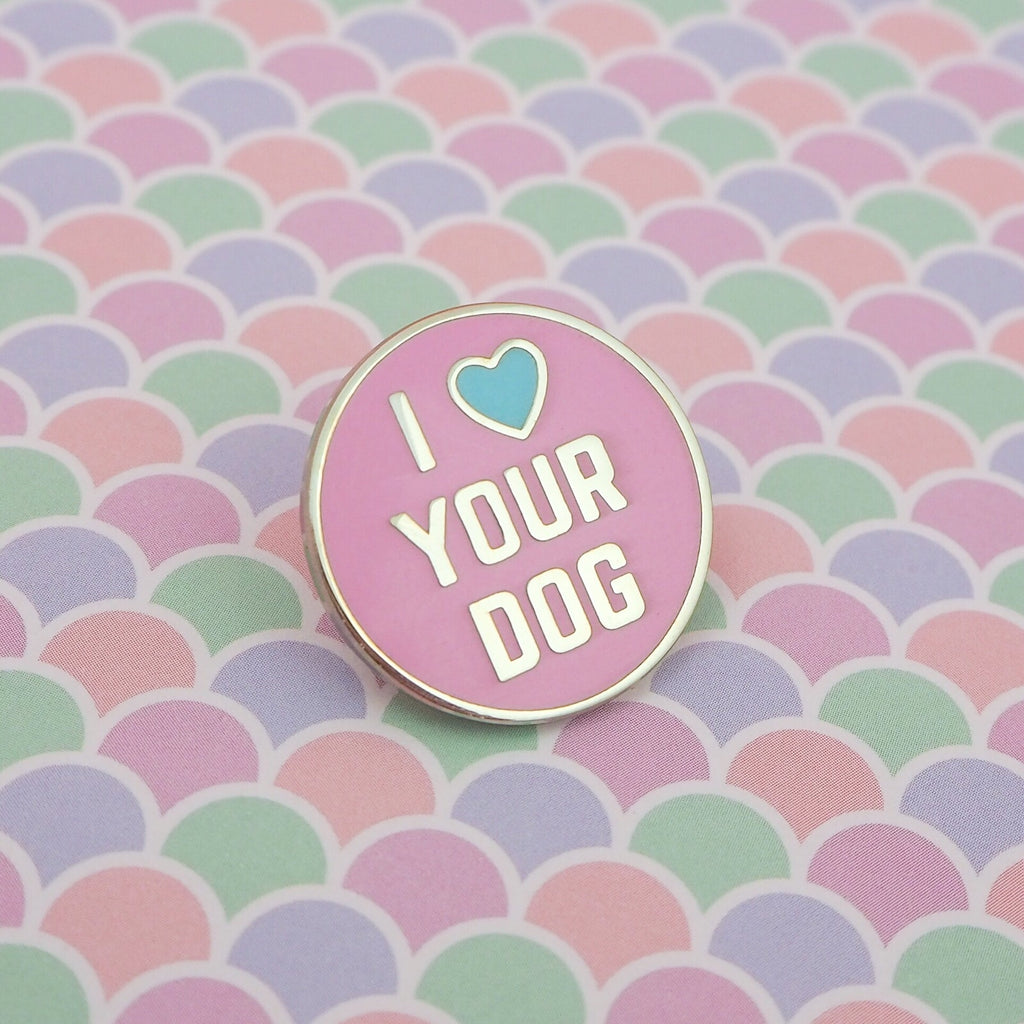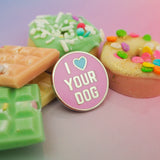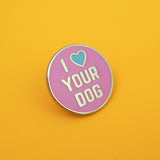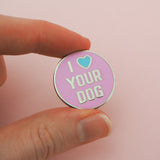 I Love Your Dog - Enamel Pin
$9.00
Is there anything better than getting to make friends with someone else's dog? Having your own dog is great too, but you have to feed them, walk them, take them to the vet, clean up poo and all the other time consuming, expensive and less pleasant stuff that comes with pet care. With other people's dogs, you can just hang out, share cuddles and play games without any of the other stuff!
If you can't walk past a dog without saying hello, get super excited when there's a dog on the train and intentionally seek out dog friendly bars then this is the pin for you.
Each pin is made of pastel hard enamel and silver coloured plating.
There's a patch and a sticker version of this design in the shop and we have an Animal Collection full of stuff for creature lovers!
Measurements: 2.6 cm in diameter
Backing: Black rubber clutch
Shipping: 1-5 days to UK, 2-3 weeks to Rest of World (from date of shipping) - see the FAQ for more information.
5 Pins for £30: Choose 5 £7 enamel pins and use the code "5FOR30" at checkout!
10 Pins for £60: Choose 10 £7 enamel pins and use the code "10FOR60" at checkout!
If you'd like to learn more about storing and cleaning your pins, check out our blog post.