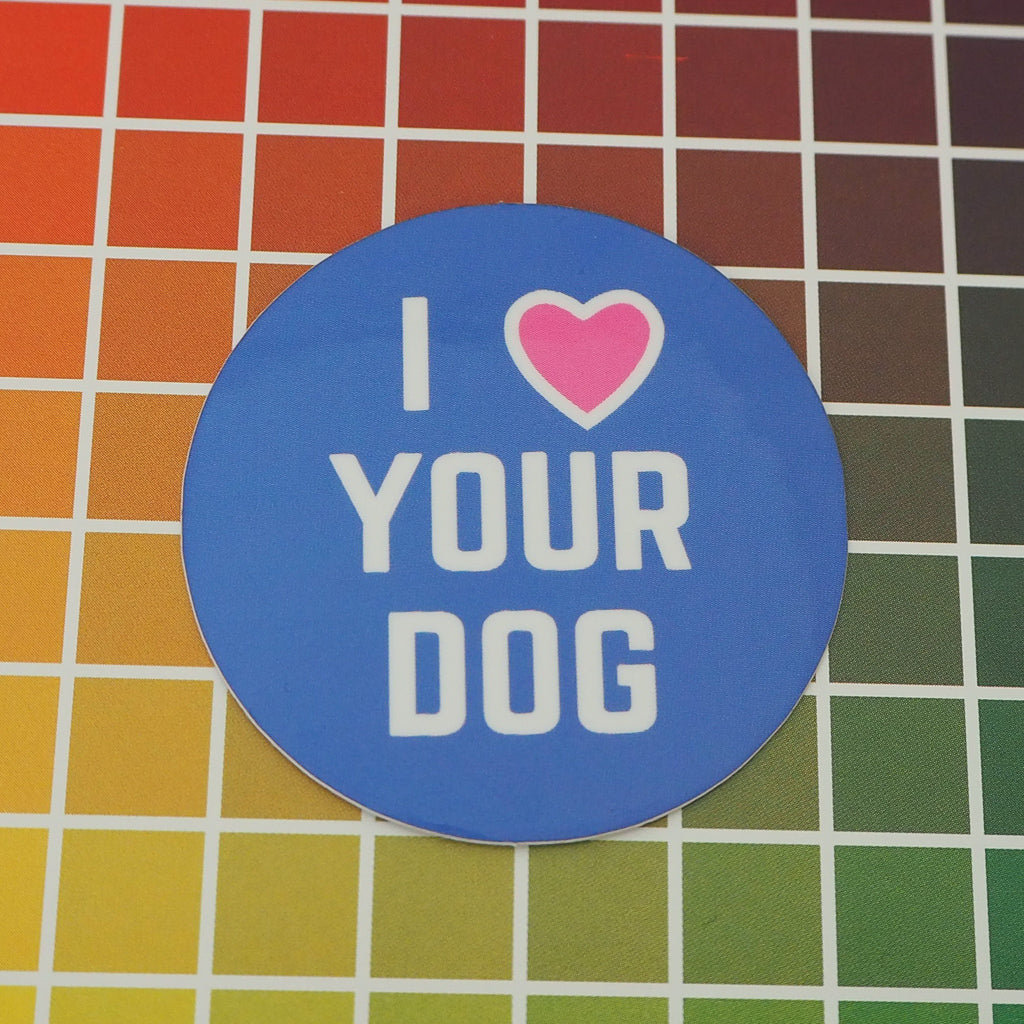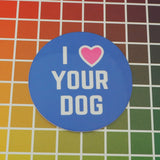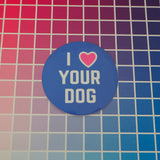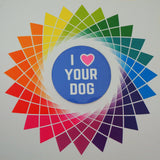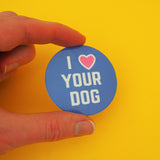 I Love Your Dog Vinyl Sticker
£1.25
Is there anything better than getting to make friends with someone else's dog? Having your own dog is great too, but you have to feed them, walk them, take them to the vet, clean up poo and all the other time consuming, expensive and less pleasant stuff that comes with pet care. With other people's dogs, you can just hang out, share cuddles and play games without any of the other stuff!
If you can't walk past a dog without saying hello, get super excited when there's a dog on the train and intentionally seek out dog friendly bars then this is the sticker for you.
These stickers are made of glossy, coated vinyl; it's scratch and weather proof, and printed in long lasting no-fade colours.
There's a pin and a patch version of this design in the shop, and if you're an animal lover, we have an Animal Collection full of creature related stuff!
Measurements: 5 cm diameter
Sticker Material: Coated Vinyl (high quality, UV stable, weather and scratch proof)
Frequently bought with: Phoenix Stud Earrings
Shipping: 1-5 days to UK, 2-3 weeks to Rest of World (from date of shipping) - see the FAQ for more information.