This blog post was written by HOYFC staff member Kayleigh.
If you follow us on Instagram (@fairy_cakes_ for those who haven't joined us there yet), you will know that Sally is launching a brand new business venture this Autumn with her friend Cat. Grid Fabrics (@gridfabrics) will be an independent online fabric store selling beautiful fabrics for the modern sewist.
In honour of this, here are six of our favourite sewing and crafting themed pins and patches:
Resting Stitch Face Pin Badge | Punky Pins
 I don't know about you, but I get MAJOR resting stitch face when I'm busy working on a project! Concentrating and smiling don't really go together, do they? Own your serious demeanour with this adorable pin.
One Stitch At A Time Patch | Nurture and Cheer
Next up is this bright and cheery patch ready to give us all the encouragement we need to get through that particularly tricky project. Sometimes one stitch at a time is all we can manage, and we're okay with that.
Knitting Collar Clips | Kate Gabrielle
One for the knitters among us now. Isn't this the most adorable way to show your love of yarncraft that you've ever seen?! Whether you use them to personalise your work outfit, or just wear them out to the pub with pals, these collar clips were made to stand out... and perhaps remind people what you'd rather be doing!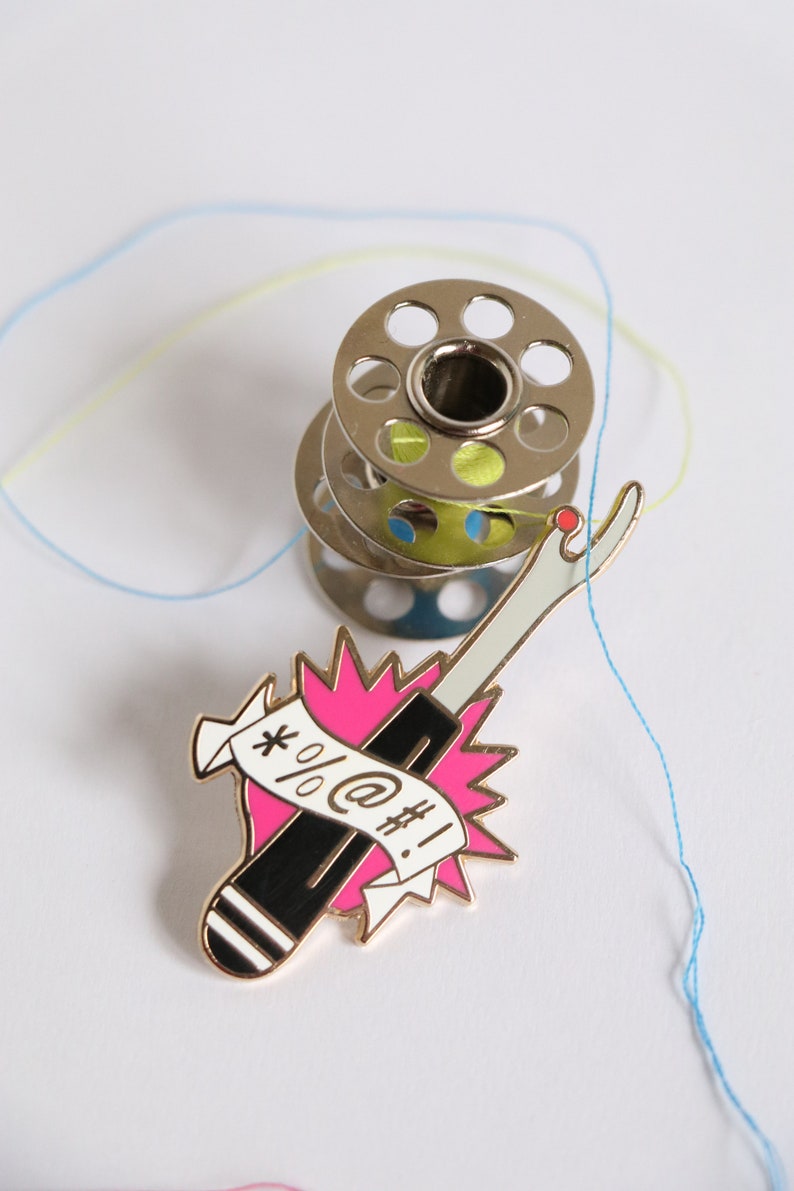 Pink Unpicker Enamel Pin | Ric Rac Sews
It wouldn't be a post celebrating sewing/crafting without mentioning the inevitable moment when you suddenly realise that it has all gone wrong. This little pin manages to combine both our reaction and our trusty unpicker in one gorgeous package. By the way, anyone who says they don't swear loudly when they make mistakes are almost certainly lying (or are not to be trusted!).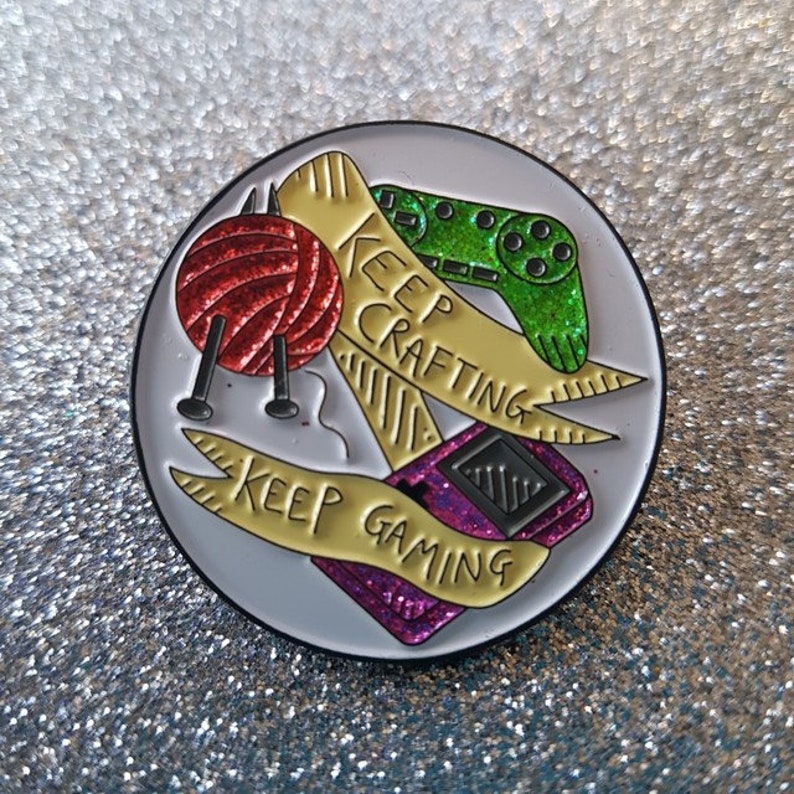 Keep Crafting, Keep Gaming Enamel Pin | Gamer Crafting
 There is no rule that says that you can only have one hobby and this glittery pin allows you to celebrate not one, but two of your passions in one go! 
Retro Sewing Machine Pin Badge | Jo Sturt
Finally, this adorable little sewing machine is giving us serious 70s roller disco vibes! Not only is it cute as a button, it is also made from recycled plastics otherwise destined to go to landfill. So you are actually doing something to help the planet when you buy it, if you still needed convincing!  
Hopefully, these lovely offerings have got you in a crafty mood.
Don't forget we also have a range of sewing labels (Made By Me, Handmade, I Have No Idea How To Wash This) for you to add to your makes. 
Make sure you head over to Grid Fabrics to sign up for their newsletter, which will keep you up-to-date with the all important opening information,